Forklift Training using innovative VR technology.

FOR SAFER TEAMS & BETTER BUSINESSES.
Another +IMPAC solution to keep New Zealand's workforce safer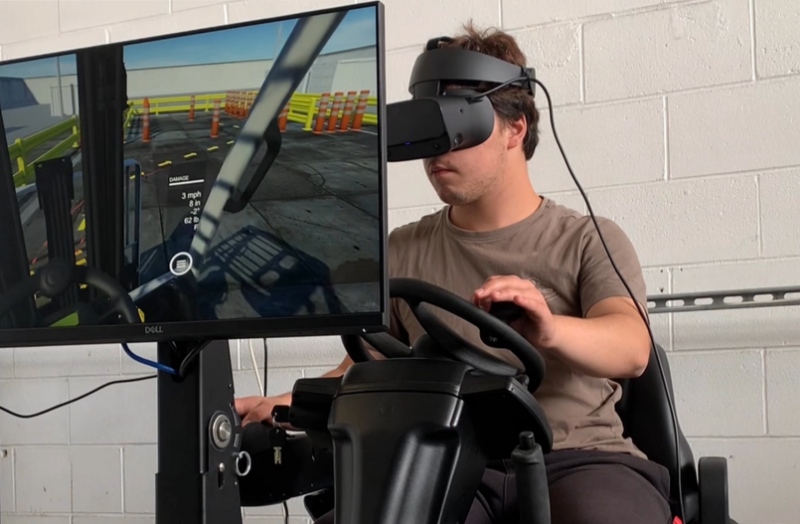 Our mission is clear – we want to ensure all forklift drivers in New Zealand have the training and skills they need to do their work safely and efficiently. We combine innovative VR training in a safe and risk free environment with one-on-one coaching for better results for individuals, teams and businesses!
Whether you're a business wanting to upskill your team members or an individual who wants to gain a sought after certification in operating a forklift and land a job in the supply chain industry – we'll look after you!
Business Training Programme
Are you or your business employing forklift drivers and want to provide them with training and certification?
Whiti Programme
Are you registered with the MSD and seeking employment within the supply chain industry?
Matatau Programme
Are you wanting to get a forklift certification and increase your chances to earn better money?
When you're stuck in the benefit trap, you get a lot of these courses that are a waste of time, and I thought the Whiti programme would be more of the same. I was wrong.
Blake Taylor, VR Competency graduate
Blake has fitted in well with our existing drivers and gets on well with all of the staff. His skill level when he started was very good; he has since increased these skills and is now assisting with loading trucks in our despatch when required.
– Russell Ede, Production Manager | Tumu Timbers
Talk to us
We'd love to tell you more about our programmes & certifications – and all the benefits VR Competency Training can provide for you!